Last Updated on

When we talk about product research, Jungle Scout is an obvious choice as a market leader in the industry and one of the original Amazon product research tools. Jungle Scout is available as a web app or chrome extension and provides users the opportunity to easily and quickly search through thousands of products but as an Amazon FBA seller what alternatives do I have to Jungle Scout?
The Ultimate Jungle Scout bundles discounted deal is $169 for 3 months of both Jungle Scout and Extension), this is more than enough to complete product research, analyze the competition and have launched your first product! Jungle Scout also includes an entire host of features that provides for free webinars, niche hunters, and case studies. It is available in three different packages (Jungle Scout, Extension and a Bundle of both Jungles Scout and Extension) which start from just $39 per month with a 15% discount using coupon code PROJECTFBA. Why not check out the Jungle Scout Free Trial for 14 days. 
Jungle Scout is ranked as one of the top product research tools and software among FBA sellers. It is widely known in the FBA industry. It is also available as a Chrome extension or web app which can help entrepreneurs to look at hundreds of niche products and also give information on the profitable products to maximize revenue. Jungle Scout has just created a new product add on called Launch and Supplier Database both of which are available with the Jungle Scout Software. 
This product research tool provides the user with a simple way to get deep insights into products. It also gives information or can track the movement of competitors in prices, products, and reviews. 
Although, we know that Jungle Scout is a well-known and most popular product research tool, or having the largest product database, there are also various free Jungle Scout alternative tools available in the market that can provide you different approaches depending on your business needs and budget. 
Below is a list of some of the great Jungle Scout alternative software that can help in taking your Amazon FBA business to the next level.
Top 17 Jungle Scout Alternatives
Check out our list of the top alternatives for Jungles Scout in 2020, whether you are looking for a Free Jungle Scout alternative or a paid alternative we have the best for you to choose from.
Scope by Seller Labs is one of the best FREE Jungle Scout alternatives. It is 100% free to use Amazon Chrome Extension for product research, keyword research, and analytics. It has everything you need to start with your niche or product research.
However, you may feel that it's a bit more basic tool than some of the paid options. It is one of the great tools for beginners and has a various number of handy features which includes reverse ASIN lookups on some specific niche products that permit users to search out which particular keywords successful products are using.
It helps in finding the high-traffic keywords to improve the Amazon search position. Scope shows the highest and better-ranking keywords for a product that you are trying to sell on the marketplace. It also helps in understanding your potential profits for a new product, and hence, you will get fee, price, and sales for any product on Amazon.com.
 The tool uses reviews, categories, star rating, price, the number of sellers, and sales rank to narrow down the search to find the perfect product.
Scope by Seller Labs also offers a paid version which currently is only available in an annually billed subscription model starting at $32.50/month ($390 a year) and moving up to $57.50/month ($690 a year).
The Scope app is an annual subscription model because it delivers value over time. Increased sales via PPC optimization takes time to properly analyze and start seeing results. Scope will find and track keywords based off of the sales they generate, not impressions so it can be more accurate over the year. Seller Labs offers a 7-day, 100% money back guarantee. If you try Scope and decide it's not for you, they will provide you with a full refund, no questions asked.
There is nothing mystical about Unicorn Smasher other than it's developed by the AMZ Tracker Team making it one of the Best Jungle Scout free alternatives. The Chrome extension is free to download. A product research tool that is featured on the "best available" leaderboard and also features accurate real-time sales and comprehensive data estimates. Must the same as Jungle Scout Extension, Unicorn Smasher can show you Amazon metrics within seconds right inside your browser, easily and quickly navigating between product niches to search insights to ranking, pricing, and ratings as well as product reviews. This tool also helps to check the optimization of a canonical URL, so that users can also integrate Unicorn Smasher with Amazon Tracker for a supercharged selling tool. This tool is free, but there are some charges applied for using it alongside Amazon Tracker.
However, these unpaid options are beneficial for beginners and also for those who are dabbling in Amazon selling, more experienced sellers may be seeking something a bit more comprehensive to help elevate their business like Jungles Scout Chrome Extension or Helium 10 Xray. However, there is a charge to use them; it is worth the investment to have a useful and reliable niche research tool.
If you are searching through Amazon to find your next best-selling products, then open up Helium 10 Xray to get accurate, immediate, and actionable data and metrics to determine if you should enter the market quickly. It is one of the most reliable Jungle Scout free alternatives we have used and best of all it's FREE!
It reveals the metrics that are most crucial to sourcing decisions. It also helps to gain valuable insight into markets with great opportunity and even with higher future growth potential. It allows us to consolidate highly accurate estimated sales data to analyze essential metrics like revenue, sales, reviews, historical trends, and much more making the niche product search super easy. Helium 10 Xray uses Success Score which is similar to Jungle Scout Opportunity score rating system to quickly find ideal product ideas with high margins by searching through Amazons massive product database. 
So, get ready to feel confident about your future success as you enter a new market. Start using Helium 10 Xray or profit calculator today!  Check out our full Helium 10 Review for further insights and discount coupon codes. 

This Jungle Scout alternative is known for its tagline "The Smart Choice for Making Smart Decisions." AMZ Scout provides several kinds of UX with some videos to entrepreneurs. It helps to provide a comprehensive and competitive means to search products, keep track of sales, and interpret the data. AMZ Scout is commonly known for having the most accurate, reliable, and comprehensive product data and information.
AMZ Scout is available with different packages that are budget friendly but initially, it comes with a 7-day free trial. The basic plan price is $29.99 per month, which includes the tracking of 20 products; at $39.99 it tracks 40 products, and for tracking 80 products it costs $59.99 per month.
All of these plans include the product database, competitor data analysis, and keyword tracker. AMZ Scout helps in accessing your niche without breaking a sweat, saves time as data is collated from several sources. It provides trends, historical information, and analytics of the most plausible products. AMZ Scout also gives data with projected sales and profit and you can use the tool to generate interesting product ideas.
AMZ Base can calculate FBA profits quickly and shows the historical prices of products in one click. Making AMZ Base a Jungle Scout alternative with amazing features like an internal search engine for Amazon products and can check listing information on other retailing websites.
It is a useful tool that assists you in your search to find the best products to sell on Amazon. It provides access to product sources like AliExpress, Alibaba, Google search, and other renowned stores. It is a tool that gives information on products with descriptions and also a tool that calculates FBA fees. 
AMZ Base helps Amazon FBA sellers to obtain ASIN numbers quickly and the title description of listings on Amazon. It is the perfect web app and Chrome extension for the FBA sellers who want to speed up their product research. It enables you to find the best products quickly. 
Try AMZ Base and streamline your Amazon product research!
Keepa is another best product finder tool that can be downloaded as a Chrome extension or an app without any cost. It is a free Jungle Scout alternative that helps entrepreneurs to track and match product details easily that are categorized based on criteria. It provides the user's access to the latest and most updated products that are available. 
It is best-known for its elegant feature of embedding price history graphs directly into the product page through Firefox, Google Chrome, and Safari. It not only dominates with reliable and super accurate pricing to satisfy the online selling maniac inside of you but also offers several other thug-life features which include availability and price drop alerts, price hikes and drops, sales rank tracking, and Amazon locales.   
The more users of Keepa that look products on Amazon, the more times Keepa will see the rank, and the more times the change in rank will be recorded on the chart of the Keepa. It stands that a large number of sellers will be looking at the products that are in popularity recently, so Keepa will likely have more information on plausible products than non-plausible ones. Keepa has been one of the best free tools before the times of Helium 10.
Camel Camel Camel is one of the Best Chrome Extensions which is also available as an easily downloadable app similar to other alternatives like AMZ Base, Keepa, and Unicorn Smasher. CamelCamelCamel (C3) is an Amazon price tracking software developed for small businesses provides a list of the most in-demand products and price watch products, giving users the ability to monitor products that are interesting and most popular for Amazon buyers. It is having alert feature, graphical representation, and historical data for price changes. 
There is a complicated relationship between Amazon and CamelCamelCamel (C3). It makes money from referral listings which is why its a handy free tool. Some of its features include price history monitoring, product searches, discount tracking, price drop alerts, and more.    

Amaze Owl offers a great product research tool that gives information on best-sellers, promising products, products that provide lower shipping fees and competitive products on the market. 
It allows you to keep an eye on competitor's prices, products, or any movement or changes in the market competition. It provides Amazon product listings that you can browse and will also help you to find the best price offer with better scores and reviews. 
AMZ Shark is a great tool and Jungle Scout alternative to keep close at hand. It uses the procedure of tracking actual product sales. It has numerous useful features which include the Shark Score that is a competitiveness score for niches. Accurate and fast, AMZ Shark supports Amazon China and Japan, providing it an advantage over Jungle Scout which has yet to include these territories. This tool is usually free for the entire first month but then it gets a bit expensive at $299 per month. Although the price includes various excellent features like 1000 sales tracker products and 1500 keywords.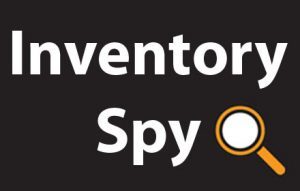 It is a tool for those sellers who want to watch the currently remaining inventory of your competitors and it is also known for the JungleScout alternative. When you add it as a chrome extension or download it, it allows you to browse to a product's used and new offers on an Amazon offer-listings page and then click on the spy icon on the toolbar of Google Chrome. You will come to see how many products or units remain in stock for all offers on the page instantly.
This tool is one of your destinations for powerful utilities for Amazon FBA sellers. These utilities have been created by keeping flexibility in mind to accommodate various flavors of e-commerce. It is a browser extension that analyzes and fetches dozens of products in just one click. It delivers several relevant product opportunities like their ranking, pricing, estimated revenue data, estimated sales data (sales estimator), number of reviews, FBA fees, product dimensions, and even BuyBox ownership. It is a product tracker that helps in making better decisions that rely on trends instead of a single data point. We can call it as a powerful keyword research assistant tool that searches by product name or ISBN, or by simply scanning a barcode and get essential information about Amazon products
Egrow is one of the top free alternatives and web-based product search tool specifically for Amazon sellers. It is a software for Amazon FBA sellers, which is made for product research. 
It is an all-in-one software tool for Amazon sellers that helps you to search Amazon marketplaces and helps to find profitable markets and products. It analyzes millions of products in the marketplace of Amazon and aggregates sales data in easy-to-understand panels and charts. This will save your company time in the market analysis and also help you to find products that you can easily sell.  
It is another web-based tool and available that helps Amazon sellers to search for products that can generate more profits. Its product research feature can quickly help to build a list of potential products to sell and filter and then order them by various criteria. This product tracker allows you to track product information like sales estimates ranking, price, and inventory and how they change daily. It is one of the best ways to estimate how many sales a day a product is generating.  
It is one of the best Amazon rank tools which is available not only with powerful features but also with a reasonable price. With the help of it, it is easy to increase and boost your Amazon sales.
It is the one-click solution to monitor competitors sales estimates and inventory and can also calculate FBA fees and profit. To use this tool, you will not have to access your Seller central account. It's also good to say that this is the only tool in the market that helps you to do all of the following things, all for free. 
●    Monitor the inventory levels of stock and your competition accordingly. 
●    To estimate the whole demand for the products.
●    To ensure you know the FBA fees and the profit you will be having.  
This tool works on all websites of Amazon viz UK, US, France, Canada, Italy, Spain, Mexico, Japan, India, Germany, and China. 
FBA Calculator is one of the excellent Jungle Scout free alternatives, and it is clear with the name itself that it is an FBA revenue calculator tool. It can be found with many names such as Amazon free calculator, the Amazon profit calculator, and even the FBA revenue calculator. It allows you to check ASIN and figure out the FBA fees, which is based on the current size and weight that is inserted for the item.   
It is a growth hacking tool app for Amazon Sellers, which offers various features, also helps to deal with routine tasks like customer email management. The stability and usability of Seller Nexus are its key priorities. It can be found in Canada, the US, and Mexico marketplaces. 
As a business owner and an Amazon seller, you won't find anything as important as the product and trust me; it's worth investing in the most appropriate tools for your business. 
All of the above tools are made available to entrepreneurs to build business opportunities, hence increasing profit and minimizing the cost and risk. You only need to check on the best product research tool for you and your online store. Also, the tools that are listed here are though great to have a kickstart, but as you move forward and grow your business, you will eventually need more powerful, easy to use and efficient tool for your business growth. This is when you will need a paid option.
18. Viral Launch Market Inteligence
Last but not least the Viral Launch Chrome Extension called Market intelligence is a fine choice from a browser-based product research tool. Find out how to maximize profits or dominate your niche by gaining valuable insights about your competitors. Read our full review which has the lastest Viral launch coupon code available.
Let us know what you think of our list, what do you use in your day to day business, is there a crazy new must-have tool or something missing from our list please let us know. 
Helium 10 Xray Tool is one of the best alternatives for Amazon FBA Sellers. There are also some excellent Chrome Extensions when used with free alternatives that can really boost product research speed.  
Jungle Scout offers Risk-free 14-day money back guarantee. So you have a 2-week free trial to test out the Jungle Scout features and chrome extension.